A friend sends me cute memes and jokes on a regular basis, and this one is quite amusing. Enjoy…
~~~~~~~~~~~~~~~~~~~~~~~~~~
Looking ahead to St. Patrick's Day this Thursday I want to give a quick mention of a contest I'm sponsoring – The  Lucky Shenanigans Giveaway ***  March 3 – March 17, 2022 *** The prize is a$300 Amazon eGift Card. We could all use a boost to our bank account right now, so enter for your chance.
No purchase is necessary. Just visit the author pages, follow them, and then enter the Rafflecopter giveaway. Easy-peasy, and the more writers you follow, the more entries you have. I'm sponsoring with my short story collection, Beyond the Crack in the Sidewalk, and I do hope you'll give my Amazon Author Page a follow if you haven't already. *** ENTER HERE ***
~~~~~~~~~~~~~~~~~~~~~~~~~~
Also, I'm hosting Goodreads Giveaway for Desperate Season, the third book in the Seasons Mystery Series. One hundred digital copies will be given away at the end of the contest that runs until March 23, so if you haven't yet read this book, this is a good chance to snag a free copy. *** ENTER HERE ***
Children dying is a cop's worst nightmare. Throw drugs in the mix, and the nightmare gets worse.
Dallas Homicide Detectives, Angel Johnson and Sarah Kingsly, who are still trying to sort out their partnership, race to stop the influx of a nasty new street drug that is killing kids as young as ten. Those kids should be playing in the park, not dying in it.
Who owns the streets of Dallas?
Can the detectives take them back before more kids die?
~~~~~~~~~~~~~~~~~~~~~~~~~~
On Sunday mornings I almost always listen to Fresh Air Weekend with Terry Gross, and yesterday's episode featured the author Amy Bloom who has a new memoir out titled In Love. The book is about her marriage to architect Brian Ameche and his eventual assisted suicide. Brian had been diagnosed with Alzheimer's in 2019, and shortly after getting the diagnosis, he said that he wanted to end his life before the disease robbed him of what life he could recognize. Because he didn't qualify for assisted suicide in the states that allow it here in the U.S., the couple eventually traveled to Zurich, where people with terminal illness with an unspecified end-date can choose their own end=date.
The interview is most poignant, and a real testament to love and selflessness. Amy describes her late husband as a man of determination who never wavered from his decision, and she had to make those last days together in Zurich about him, not about her and her feelings. The interview is well worth a listen or a read.
Terry's second guest on this show is New Yorker cartoonist, David Sipress. He has some interesting things to say about the process of creating single-panel cartoons that are memorable and emphasizes the fact that they aren't always about a joke. Rather they are more about pointing out an absurdity and making people think. That is always been a hallmark of the magazine's cartoons, and one reason I've always enjoyed them.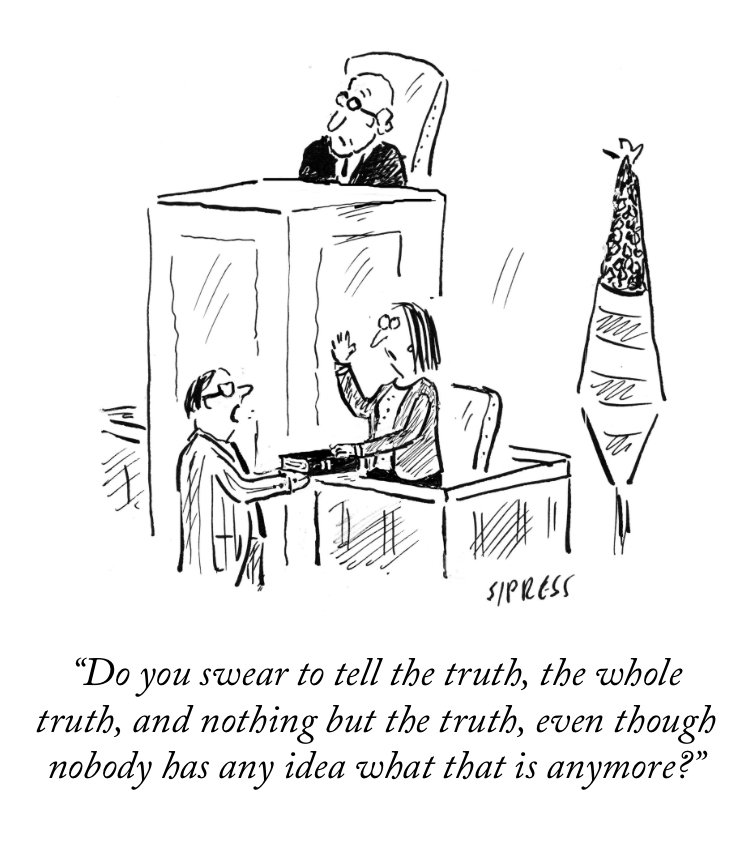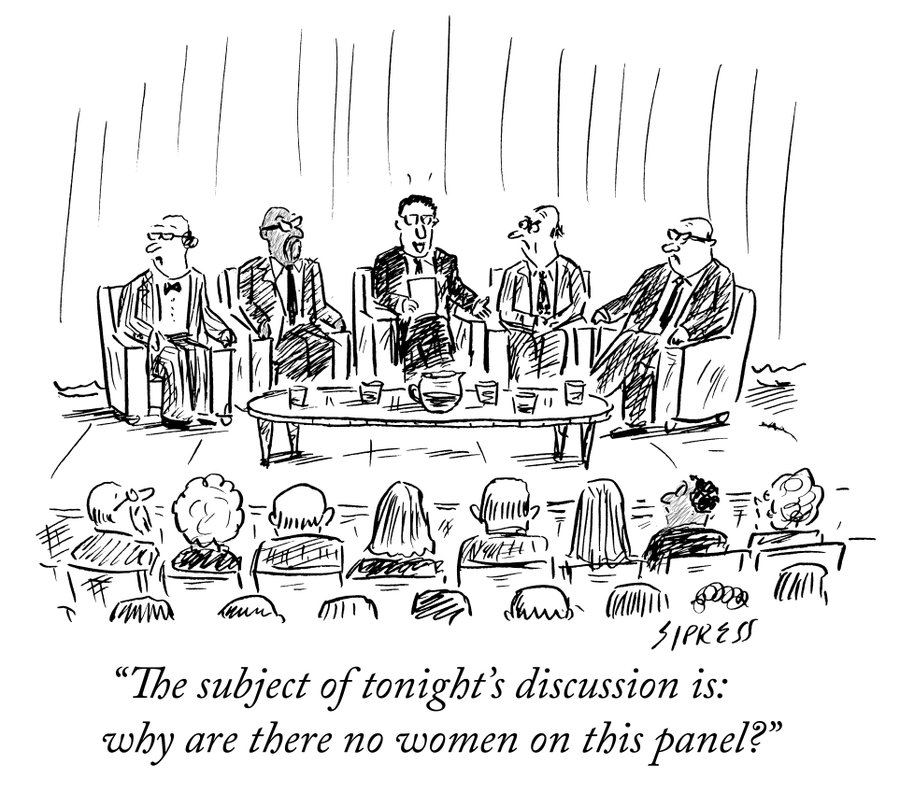 Another takeaway for me from that interview is the fact that it took him 25 years to achieve his dream of being a cartoonist for the New Yorker, but he never gave up. In the years before electronic submissions, he'd take his packet of samples to the New Yorker offices every week and hand them in. A few days later, he'd go back, only to see a rejection letter inside.
What amazing perseverance, but that's what it takes to "make it" in creative professions. Writers, actors, musicians, painters – we all must keep on keepin' on if we want to succeed. "I wasn't about to let all that rejection get in the way," Sipress said in the interview. His new memoir is What's So Funny? ** Here's a link to his full interview.
Both David and Terry commented on how difficult it is right now to think of being funny as Russia continues the war in Ukraine and people there are suffering and dying.
I agree. Not only about struggling with the idea of trying to be humorous, but also struggling with just normal life going on as usual. I wrote about that on Feb 26, the day after the war started and the sentiments still hold true. If only there could be no more wars.
~~~~~~~~~~~~~~~~~~~~~~~~~~
The other day I saw the following quote on Inspiring Quotes and thought how appropriate it is for these times – here in the States as well as world-wide.
"We must turn to each other and not on each other." Jesse Jackson
"In his powerful address to the 1984 Democratic National Convention, activist, minister, and then-presidential candidate Jesse Jackson implored his audience to set aside differences and remember our shared humanity. Jackson campaigned on the idea of a diverse "Rainbow Coalition" to advocate for all Americans, regardless of race, religion, socioeconomic status, or sexual orientation. Though he lost the nomination, Jackson achieved historic success during the race, winning more than 3 million votes during the primaries, and becoming the first Black American to win a major party state primary or caucus." (Taken from the Inspiring Quotes site)
We've come a long way since 1984, but not nearly far enough. I used to have a lot more hope, but not so much anymore. What about you? Are you hopeful that the great divide that exists in the U.S. will ever disappear? If you have thoughts about that, as well as anything else in the blog, please do share in the comments.
Wishing you the best for a wonderful week ahead. Be safe. Be happy.