Home
Welcome to my website, and I do hope you enjoy your visit. Even though my previous cyber home was very nice, I decided that a site that was all inclusive would be better. That way people wouldn't have to go to different places for my BLOG and for information about my BOOKS and my EDITORIAL SERVICES.
If you would like to contact me for a review or editing, or just to say "hello" you can do so at:  maryann@maryannwrites.com
When I found this picture, I thought it was an appropriate illustration since I did start writing with a pen and paper those many moons ago before computers.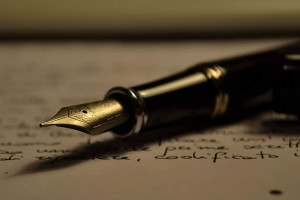 While I now write by typing on a keyboard, I still love the look and feel of a fine fountain pen.
Most days I can be found in my office, typing away on said keyboard, but sometimes other commitments take me away from that daily routine, and I have been known to snarl just a bit when that happens. We writers tend to be a bit obsessed about the need to be working, but it is true that if we are removed from the creative process for long periods of time, we become stale.
We never want to do that.
Stale is bad for brownies and bread and stories.
~~~~~~~~~~~~~~~~~~~~~~~~~~~~~~~~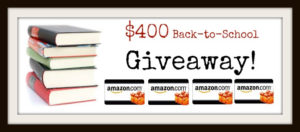 PRIZES! PRIZES! PRIZES! 
You could win one of four $100 Amazon Gift Cards just in time for the new school year. Just click on the link and enter at the #1 site for reader giveaways–The Kindle Book Review. It's easy & fun. If you love reading, enter now; giveaway starts August 17 and ends Sept. 1st. Click HERE to visit the site and enter.
I am happy to be a sponsor of the contest with Boxes For Beds as one of the featured books. With over 100 reviews, that has become one of my most popular mysteries.
Good luck in the Contest!!
AND NOW FOR ANOTHER CONTEST
This one, too, is a back-to-school contest and the prizes include a Kindle Fire and 15 free YA novels. I am so happy to sponsor this one with Friends Forever, and can't wait to send copies to the winners.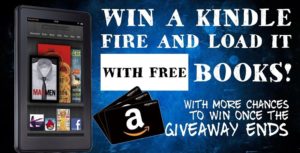 ~~~~~~~~~~~~~~~~~~~~~~~~~~~~~~~~
I'm so excited to have Boxes For Beds featured at Mystery Reads.com. They do a terrific job of laying out a feature. With over 100 5-star reviews, Boxes For Beds is one of my most popular books, and it is available in paper, as an e-book, and in audio.
~~~~~~~~~~~~~~~~~~~~~~~~~~~~~~~~
What a nice surprise it is to get a message like this from a reader:
"I've only known you to be wrong once, when you told my wife, Denise, that I may not like
"Boxes For Beds"
like I did your others.  You seem to span time and distance like none I've ever read, more, please.
Can't wait for more,
Your Fan  Ron Miranda
Thank you, Ron. I appreciate the kind words.
~~~~~~~~~~~~~~~~~~~~~~~~~~~~~~~~~
 OTHER NEWS
I was
just
interviewed
by
Arlene Gale
 for
DEAR Texas, Drop Everything and Read
, and we had fun talking about books and theatre and things that feed our creative spirit. Stop on by if you'd like. DEAR Texas is part of the
Texas Associatiion of Authors
, where I am a member and supporter. The purpose of DEAR Texas is to encourage reading at all age levels, and more information about planned events and activities can be found on the website.
So pleased to announce that Boxes For Beds, is now available as an audio book at Audible.com. It was narrated by Chloe Adele, who perfectly captured the voice of the characters and the Arkansas setting. I have a few coupons available for a free copy in exchange for a review, so if you are interested, message me at maryann @ maryannwrites.com for your code
Production of the audio book for Open Season  was completed and the book is available now at Audible.com. If you sign up for an Audible membership you can get the book free, and I still get a royalty. What a deal. NOW available at  Amazon *** iTunes 
The Thrills & Mystery Podcast includes an interview JD Core did with me recently. If you would like to know a bit about my approach to writing, acting, and working with young people, check it out. If you sign up for the newsletter, you can receive a collection of short stories FREE – mine is "Escaping Raul" – and some other gifts. It is our way of saying "Thank You" to our readers.
Here is a link to another interview, this one in print. It is on the Before It's News website and was so much fun to do.